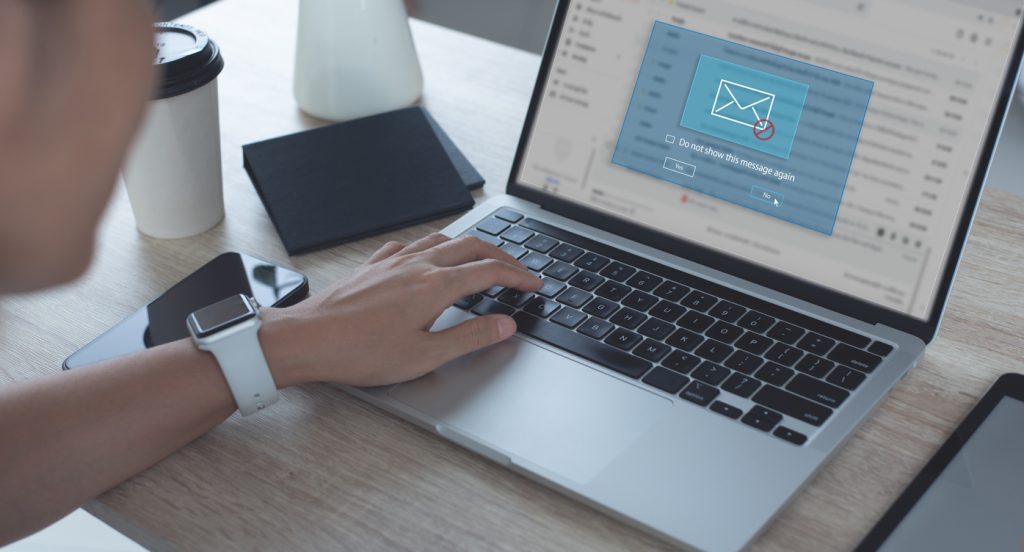 Over the past five years, the majority of corporations have moved their email and general IT infrastructure to the cloud. And Microsoft 365 has emerged as a leading choice for collaboration tools.
While it offers a host of productivity features, its data protection measures come with certain limitations. In this blog, we'll explore the email security aspects of Microsoft 365. We'll also discover how to mitigate its vulnerabilities by using Galaxkey.
Microsoft 365's Data Protection Limitations
Even though Microsoft 365 has some great data protection features, it also has some important weaknesses.
Firstly, data is not encrypted when created or stored, making it easier for hackers to get to it.
Also, since Microsoft's HQ is in the US, it has to follow the US Cloud Act. This Act allows US government agencies to access data without user permission. So, anything stored in Microsoft applications across the world is accessible to them. For organizations that care a lot about security, having full control over their data is a big concern.
Galaxkey's Enhanced Data Protection
Galaxkey adds extra-strong data protection for Microsoft 365 users, keeping things efficient too. Using Galaxkey's end-to-end encryption, your data gets encrypted right from the start. It makes it super secure even before it goes to the cloud. It stays encrypted the whole way, so it stays safe even if there's a breach. And Galaxkey gives you complete control over your encryption keys. It makes sure only the right people can access sensitive info. This is unlike Microsoft 365, where this control not 100% available.
Microsoft's Encryption Models and Their Limitations
Microsoft has three email encryption models with varying features. As a business, you'll need to figure out which features you need most and choose between the three models. You can't have all the features in one.
Email Security Risks with Microsoft 365
When sending emails, Microsoft encrypts them with standard TLS (transport layer security) only. If TLS is compromised, so are the content of your emails in transit. The safer way to do this is to encrypt emails before sending. It makes them bulletproof in transit and beyond.
Also, Microsoft doesn't encrypt stored emails. If your email account or computer is hacked, your emails aren't protected. Hackers can access your emails and you can lose vital data.
Your encryption keys are managed by Microsoft, which as a US company is subject to the US CLOUD Act. So if a US federal agency demands Microsoft share your data, it has to comply. You have no control over the encryption keys for your data – so you don't control who can access your data.
Microsoft encryption only works with Microsoft products and systems. To access Microsoft data protection for emails, you have to use Outlook and a Microsoft server.
Microsoft provides audit logs up to 90 days only. You can't check back on email transaction records any further than three months ago. This may cause problems when you need to adhere to strict compliance regulations.
Policy-based encryption encrypts any email message that matches your pre-defined conditions. Microsoft's policy-based encryption is cumbersome to configure and use. Setting up and using policy-based encryption is fiddly and not intuitive.
Advantages of Galaxkey's Data Protection
Galaxkey addresses many of the shortcomings in Microsoft's email security, including the following:
Galaxkey encrypts emails before sending. So, even if TLS is compromised, the contents of your emails are completely safe from prying eyes.
Galaxkey stores all emails in an encrypted form. Your email data stays encrypted even if your mail server or desktop is hacked. So hackers can't access it, and you won't lose it.
Galaxkey gives you complete control of your encryption keys. So even if Microsoft has to share your data with a US federal agency, it can't be unlocked and read.
Galaxkey works on all email clients and servers. Outlook, webmail, Gmail, hMail, Exchange, Android, iOS, Mac – you choose.
Galaxkey lets you decide how much time you want your audit logs to cover.
Setting up and using Galaxkey's policy-based encryption is simple and straightforward.
Galaxkey also includes geofencing options. This allows you to restrict certain data to your own network or specific geographical regions. It's a vital feature for industries with legal or financial sensitivities. Galaxkey's easy setup process and enhanced email recall options offer added control over sensitive information and access rights.
Email Security Classification and Galaxkey's Solution
Microsoft doesn't have a way to classify emails with security levels, which is essential for handling private info. But with Galaxkey, you can use different classifications to sort emails based on their importance. This makes sure data stays safe with the right level of protection.
In summary
Microsoft 365 is an excellent business tool, but it has some limits in email security that can put sensitive data at risk. To make email safer, businesses can use Galaxkey's encryption, which gives military-grade protection to their data. Combining MS Outlook with Galaxkey will let companies use the cloud safely and keep their info safe. Putting email security first will help businesses stay competitive in today's digital world.
You can download more information here. Or reach out to us for a demo to see how Galaxkey can enhance your email security with Microsoft 365.