2022 has been a big year here in Galaxkey, and as it draws to a close, we think it's time to celebrate!
Celebrating YOU
Firstly, we want to celebrate your success on Galaxkey. You took control, you put safety first and you achieved amazing things:
Total number of files uploaded to your Galaxkey Secure Workspace 700,000
Total number of emails encrypted with Galaxkey 500,000
Total number of documents signed securely with Galaxkey 55,000
Highlights from Galaxkey
We're feeling very lucky that we get to do what we do. So, we wanted to share some highlights of our year, all of which were made possible by our customers:
Galaxkey hit the USA! We launched in America, built new partnerships, won new customers, and opened brand new premises in Baltimore, Maryland.
We hired some magnificent new team members across the UK, MEA, India and USA. As a result, our customer support, our development team and our sales team got bigger, better and stronger.
We moved into our swanky new UK Headquarters in St Albans.
And, with your help, we achieved all of this:
Nominated and shortlisted for awards from CAMI and CyberSecurity Awards
Another successful year at GITEX, and our first ever Infosec and CyberUK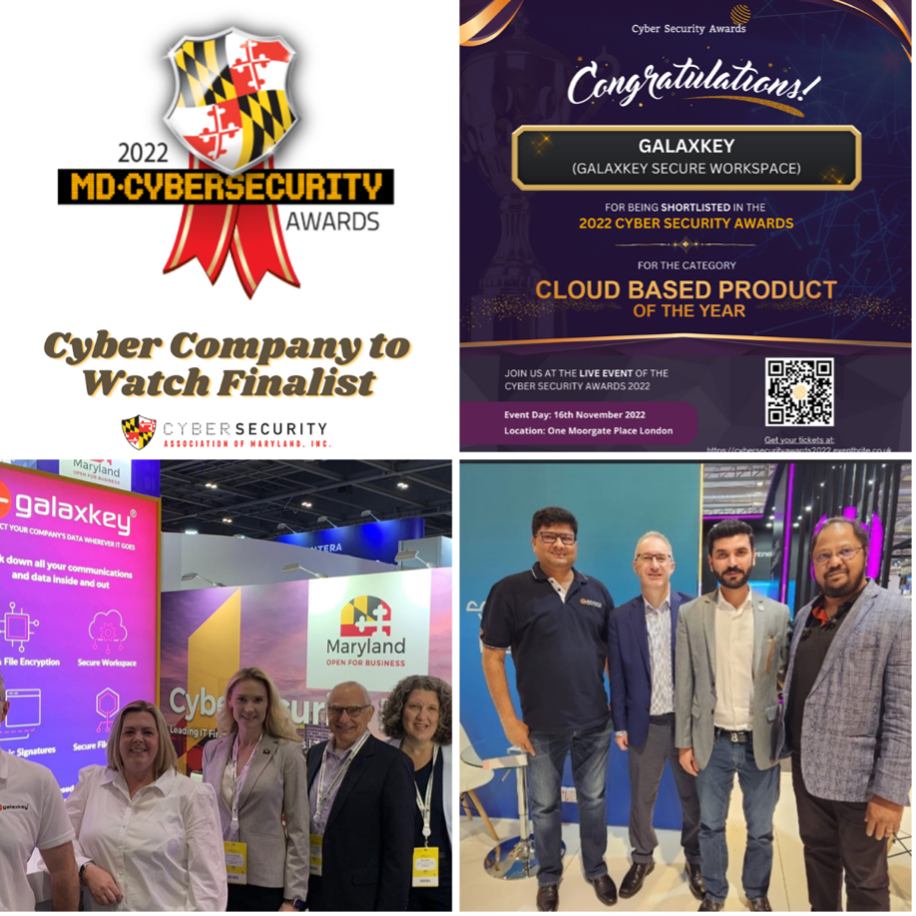 Finally, saving the very best til last, we hosted our inaugural flagship thought leadership programme – LEAP. This programme brought together industry thought-leaders, cyber security specialists, our own team of experts and our magnificent customers. It surpassed everyone's expectations, and we're very much looking forward to doing it again next year!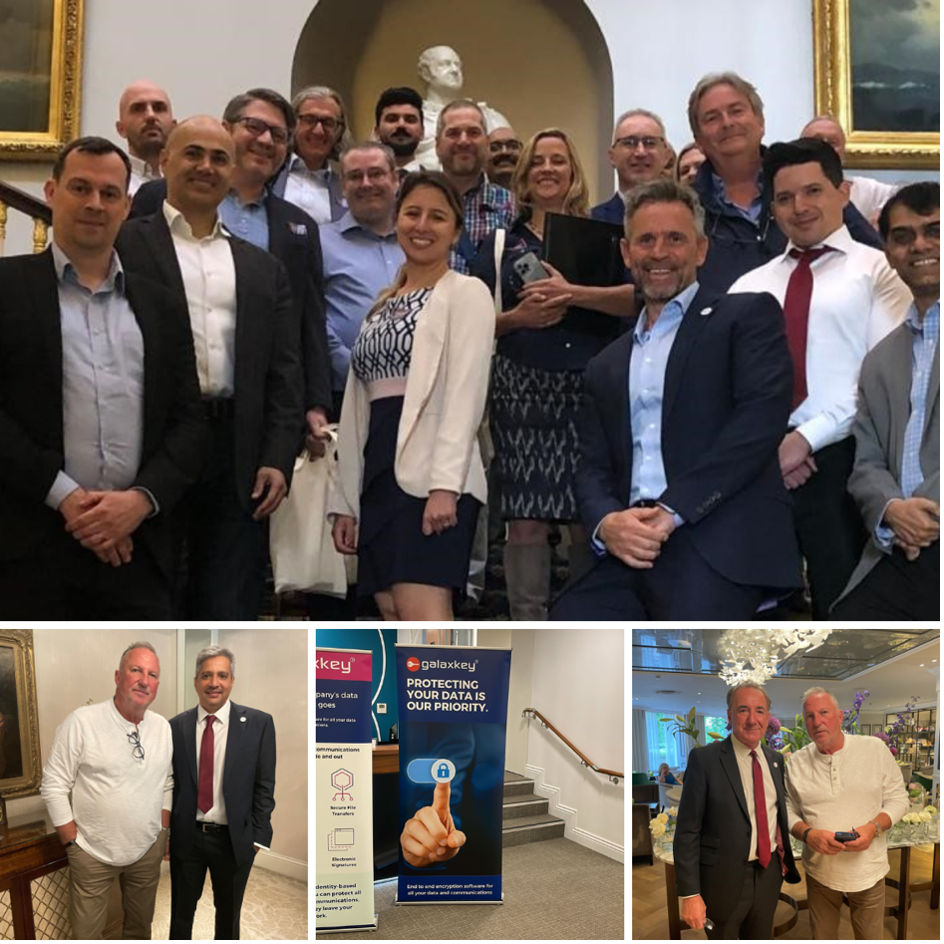 Every Problem has a Solution
You asked, we answered! Galaxkey's customers took advantage of a host of improved features, meaning that dealing with the problems that 2022 threw their way, was easy. A few of our highlights were:
One click signing for electronic document signing
UI updates on electronic document signing
Ability to monitor data usage on Workspace
Support for even more file formats on Workspace
Enhanced downloader to support download of large files from Workspace
Improved branding for corporate accounts
Improved reporting for admins for system usage and individual users
Azure AD support for Single Sign-on
Supporting your data protection mastery
Email security and data protection were the top themes on the Galaxkey blog this year. In case you missed them, here are the top 3 most popular blogs of the year:
A word from our esteemed leader, Sir George Zambellas
Sir George sums up our 2022 sentiments very succinctly
"As we conclude another thrilling year, I'd like to take a moment to thank our customers, partners and our fantastic team. Because of them, we have been able to continue the good work of building a data protection platform to be proud of.
The Galaxkey family, though separated by geography across the globe, will continue to work hard together to prepare for a very exciting 2023. We aim to give our customers more outstanding new and better products, and to keep their precious data private, safe and sound."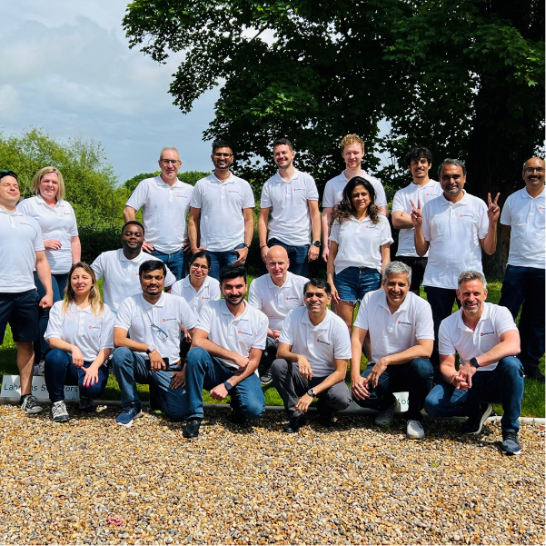 Finally, we urge you to look forward to some very exciting developments coming in the first part of 2023. Keep an eye out for more information very soon!